How to create document on Verif Tools?
So, this is a quick guide that will tell you how to use our service. First, let's look at how our service can be useful. Surely you often need photos of documents for your absolutely honest purposes =) . And our website is designed to get high-quality images of documents in the shortest possible time. How is this possible? It's simple — images are created automatically! And what about the MRZ, Barcodes? All this also happens automatically! In addition, the quality of our services is much higher than that of many people who do it manually. So, let's finally find out how to use our service.
1. Registration
First you need to register on our website. No email confirmation — very easy!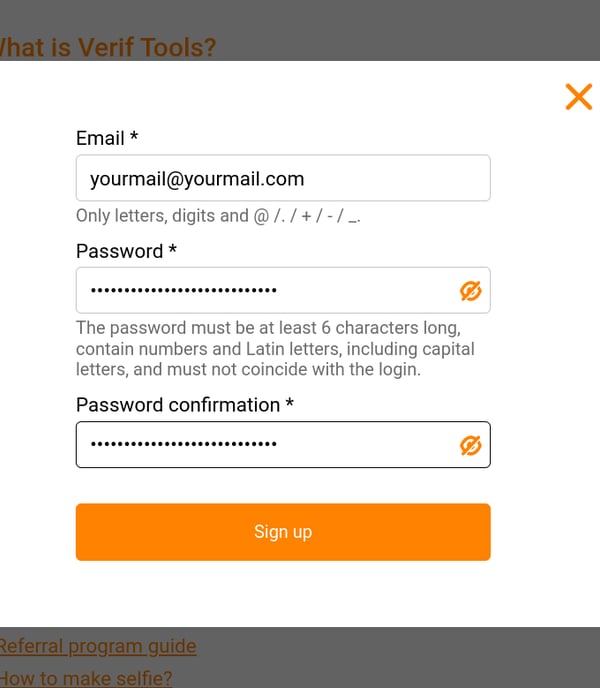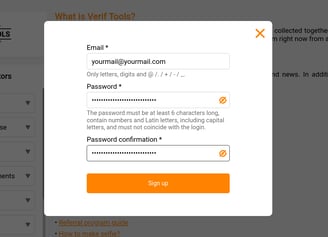 2. Creating document
Great, it's time to start creating the document. Select the document you need in the left panel (for example, a US passport):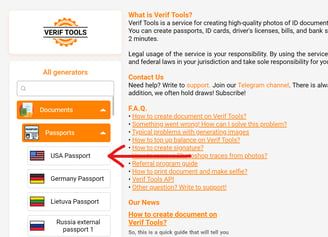 Now the most important stage. Fill in all the fields in all the steps of this generator. Look carefully at the prompts, they will tell you in what format you need to enter the data. It is very important to enter the data in the correct format. Especially dates! In the last step, you need to upload photos in PNG or JPG format. However, you can use default images.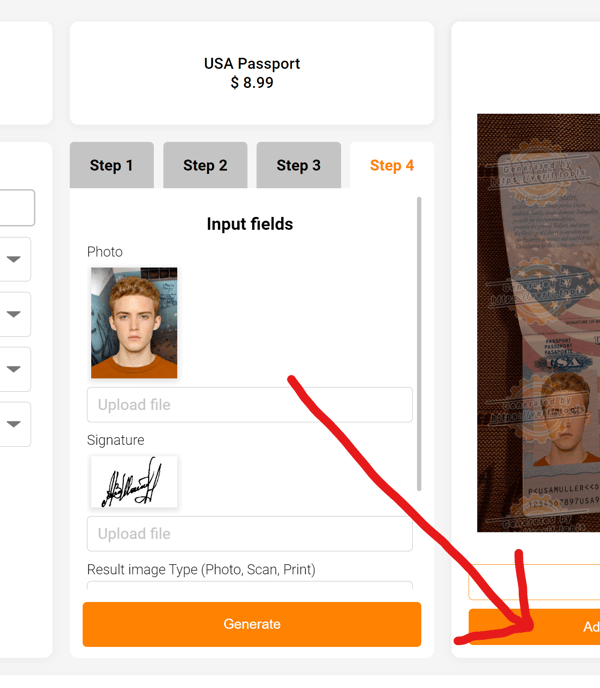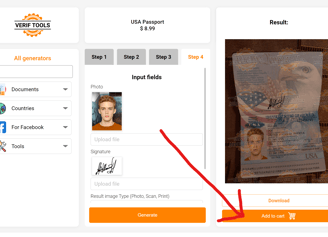 Then press the "Generate" button and wait for about 40 seconds.
3. Adding image to cart
So, if all the data was entered correctly, in 20 seconds you will get the image you need with a watermark. If there was some error while creating the document, take a look at this article. Now you can download this image to check the correctness of the data in the document. If all is OK, press "Add to card" button.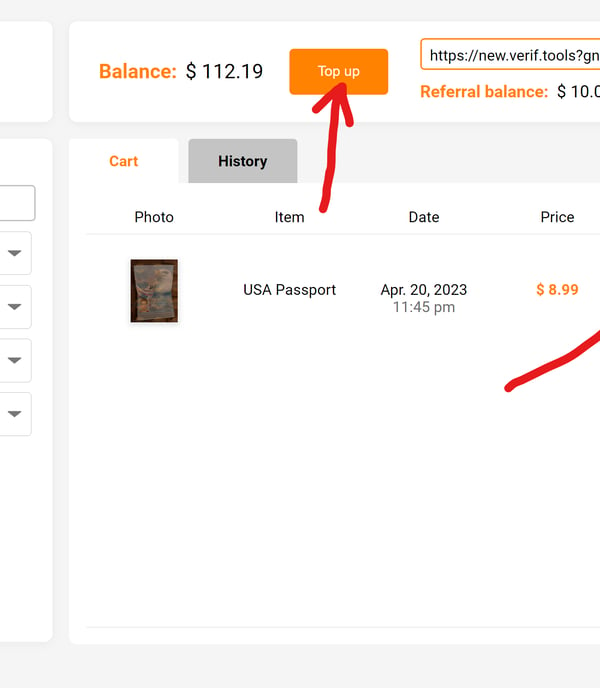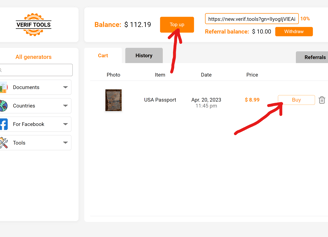 4. Buying an image without a watermark
Now that the product is in the shopping cart, you can click the buy button, to get this image without watermark. Of course, you must have enough money on your balance sheet to do this. To top up your balance, click on the orange button "Top up" at the top of the page.
5. How to top up the balance?
You can replenish the balance on our website using cryptocurrency. Please read this this tutorial. Please note that you don't need to have Coinbase account. Coinbase just generate address for you and you can send crypto from any wallet.
6. Have questions?
If you still have any questions, please contact our support team. We will be happy to answer any questions you may have.